From a primitive fort to a medieval castle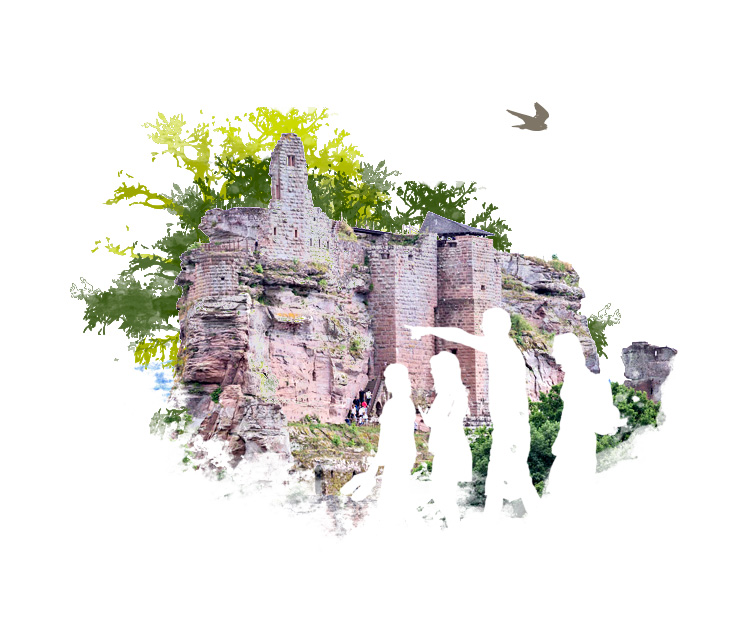 Stories from the past
Fleckenstein Castle was mentioned for the first time in 1174 when Gottfried of Fleckenstein was a member of the court of the Emperor Frederick Barbarossa. For six hundred years it was held by the Fleckenstein family, one of the most influential in Lower Alsace. From a rock with basic fortifications it became a majestic castle with a reputation as an impregnable eyrie, which inspired the Strasbourg architect Daniel Specklin to picture it as 'the ideal castle' in 1589.
It was finally taken without resistance in 1680 by the soldiers of Louis XIV, who destroyed it with black gunpowder.
Curtain walls, fortified gates, 13th Century well tower, 16th Century stair tower, wells and cisterns carved from the rock make up the architectural features that justified the castle's listing as an ancient monument in 1898. They enable the visitor, even if they know little about fortifications, to appreciate the different stages in the development of the medieval castle.